Biagio the jewellers has two stores, one is located at Pioneer Square, Bicester, Oxfordshire, the other is located at 2 Greyhound Walk, Thame, Oxfordshire, all furniture and fixtures are designed and made by us. Shown here is the second jewelry store
Floor Plan and 3D Rendering
This jewelry store includes Show room, work shop, stock room, VIP room, and champagne bar. The total area is about 200 square meters.
This jewelry store interior design comprehensively considers the display needs of Biagio, the circulation of personnel, as well as the beauty and comfort in the space. We use two hidden doors, and two couple of round showcases envelop the columns to meet the circulation of the space and the appearance of decoration, Aesthetics
The materials used in the entire space include high-gloss paint rosewood veneer, plywood structure, brushed stainless steel frame, skirting and trims, ultra-white tempered glass, black galaxy natural marble, PU leather, and lighting design for various showcases. We strictly control the cost, Satisfy customers' requirements for appearance, structure and function within their budget。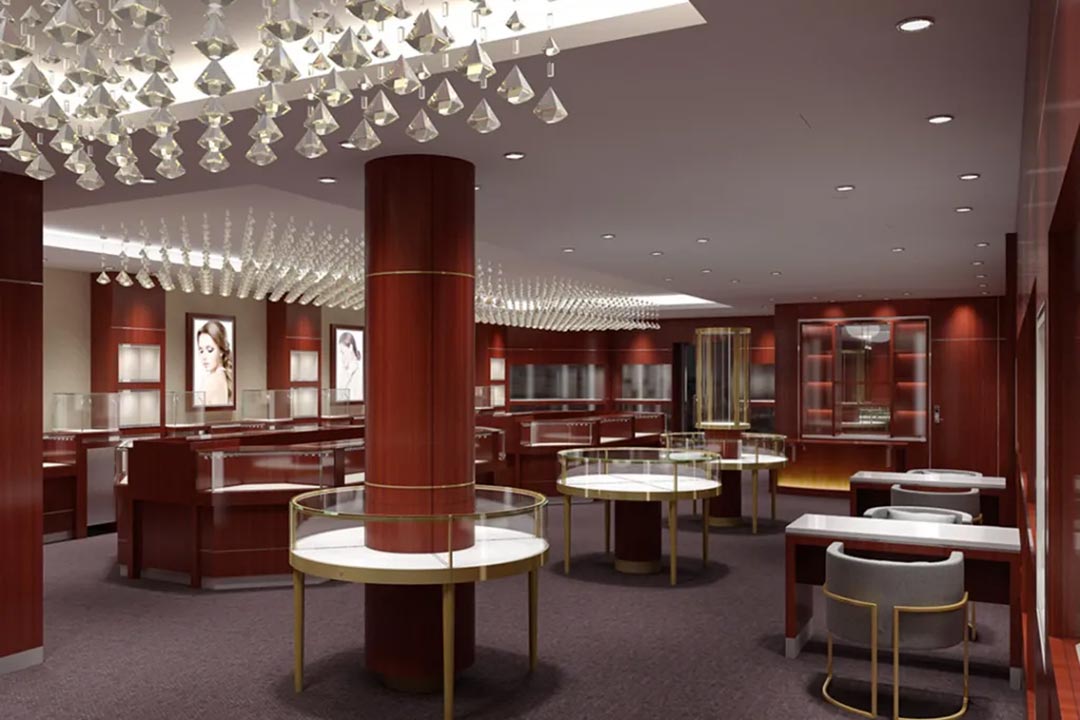 In the  stage of the jewelry store interior design, we comprehensively considered the installation needs of the guests, so after they received the jewelry showcases, the local workers directly completed the installation. During the installation process, everything was perfect. Biagio spoke highly of our display showcases.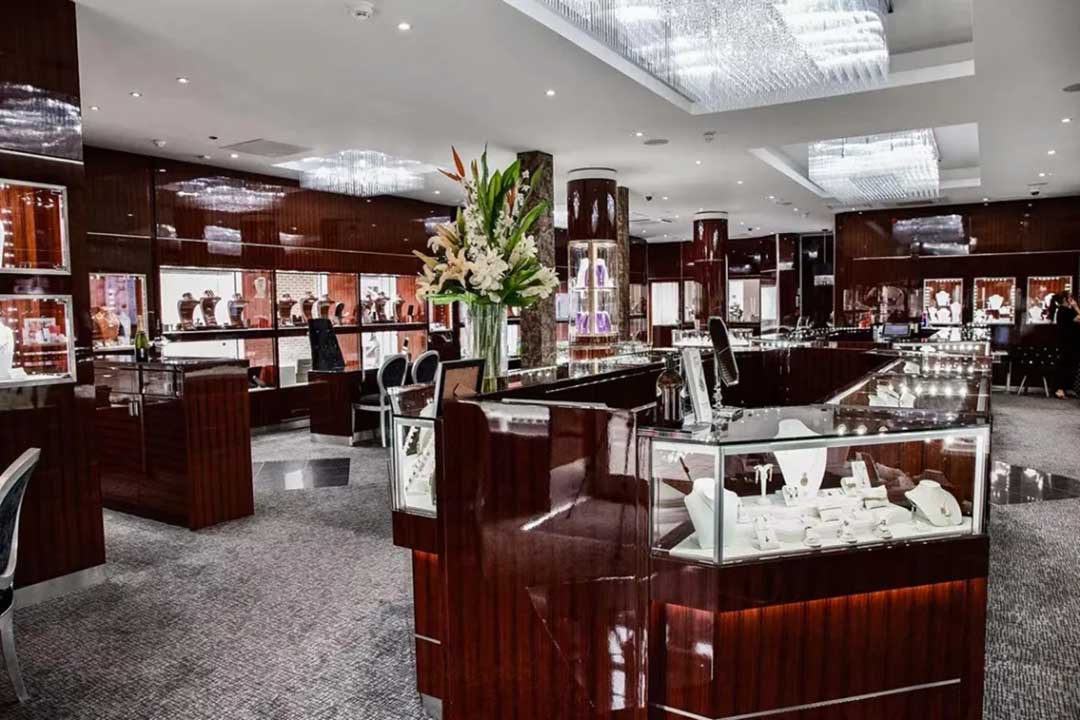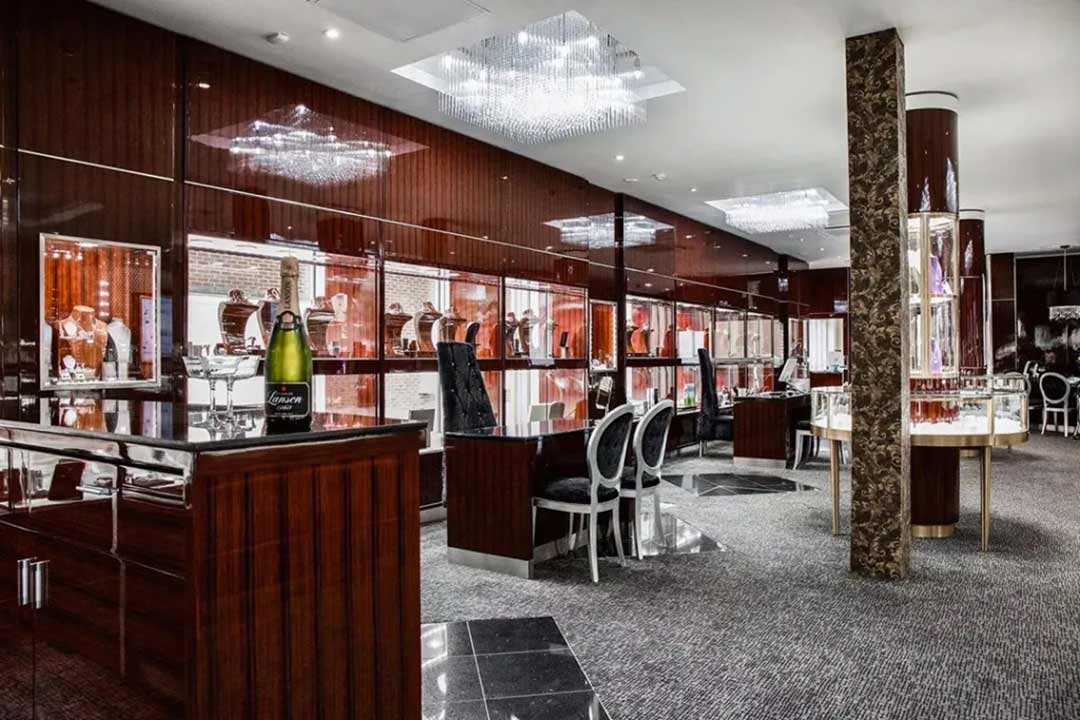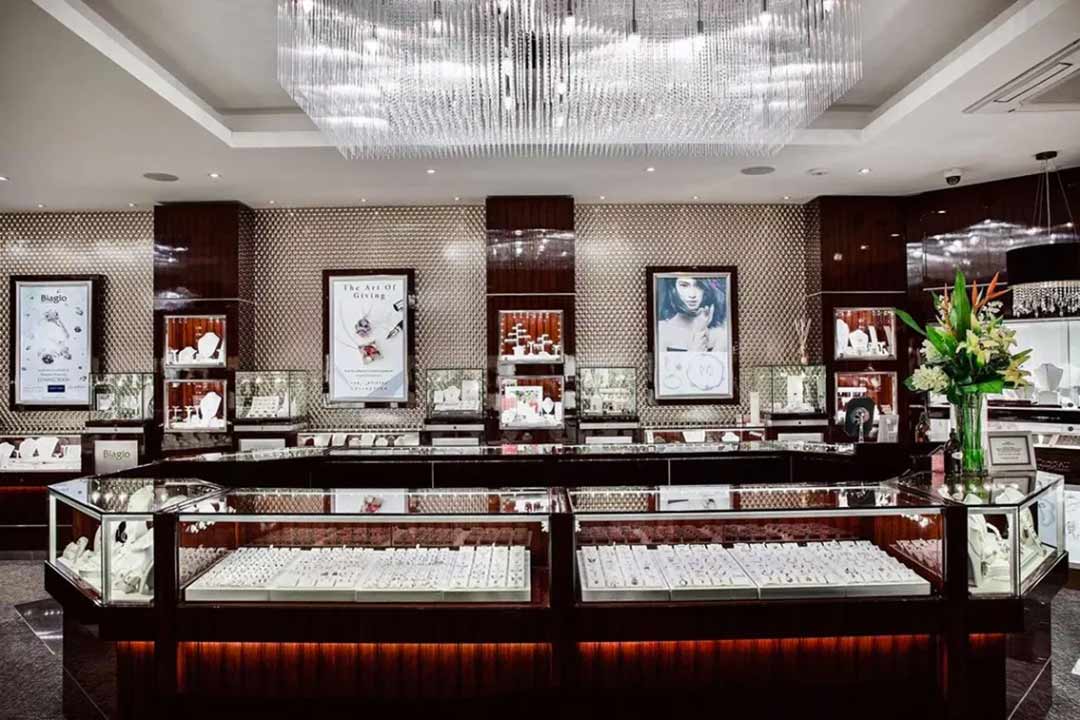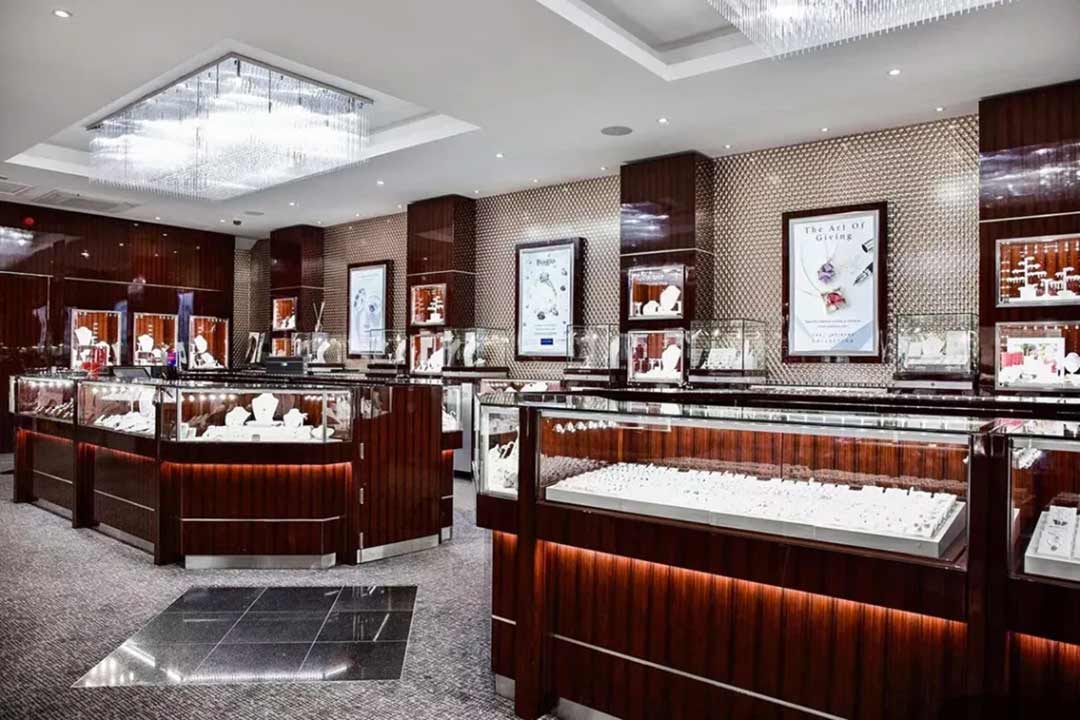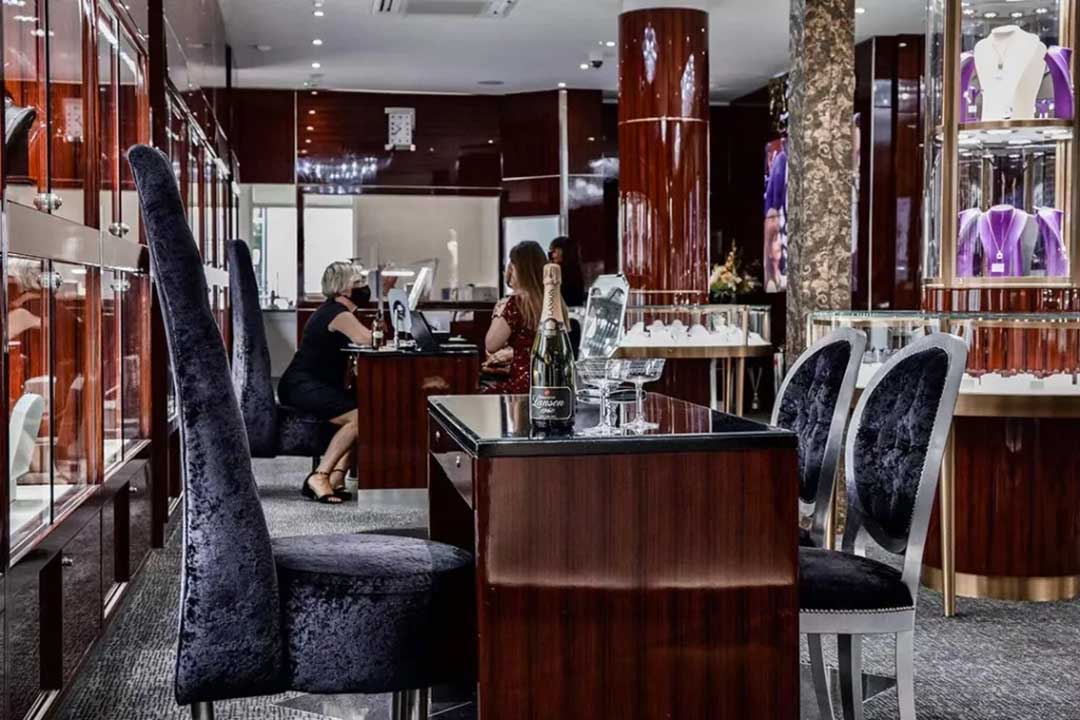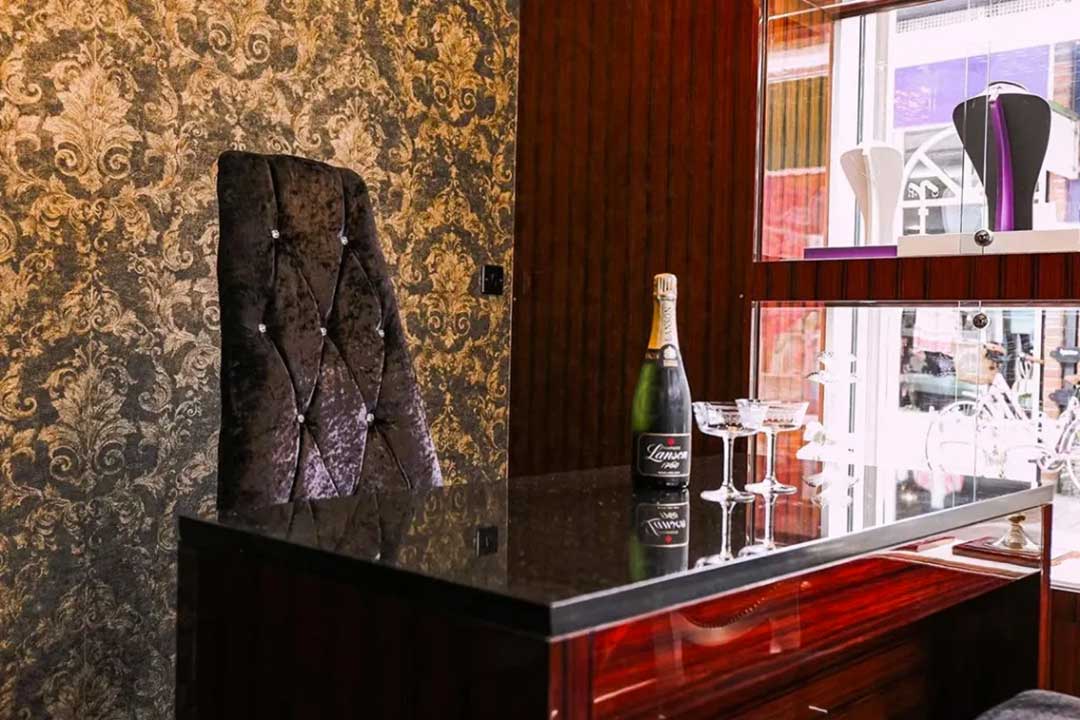 At the JCK Jewelry Fair in Las Vegas, Biagio and his son met us and treated us to have a French cuisine. They said they were very satisfied with our products and led lights. Everyone who came into their store said, Their shop is so beautiful.